Critical Zone Hydrology Group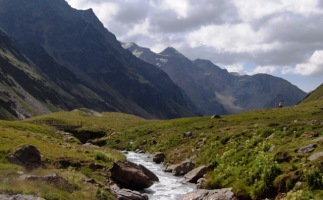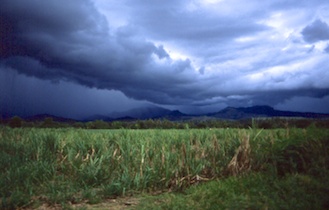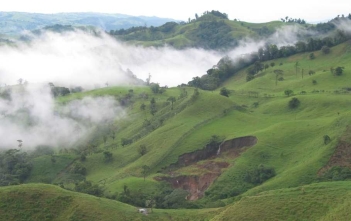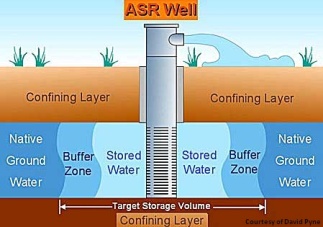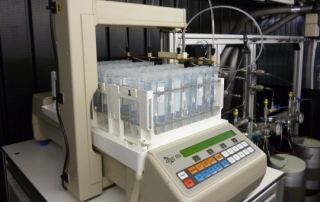 Research
The Amsterdam Critical Zone Hydrology Group focuses its research on the analysis and synthesis of ecological and hydrological systems in order to:
Enhance our knowledge of the exchanges of energy, water and nutrients between the atmosphere, vegetation, soils, and geological substrates.
Enhance our understanding of the role of water as a transport medium for energy, nutrients and carbon, as well as pollutants and eroded material.
Enhance the qualitative and quantitative understanding of groundwater processes and conditions in contrasting environments.
Quantify the impacts of changes in the environment (notably land-cover, climate and contamination) on the functioning of natural hydrological and hydro-chemical systems.
Contribute towards the development of strategies for the sustainable use and management of ecosystems and freshwater resources.
The aim is to achieve this through both theoretical and applied research. Field measurements, where necessary supported by remotely sensed spatial information, are considered to hold the key to the development and validation of models simulating the exchanges of water, energy, and solutes between the different compartments of the Critical Zone, i.e. the atmosphere, vegetation, soils, groundwater and surface water.

Two main research lines are actively pursued, viz. (i) the hydrological impacts of global change, and (ii) the sustainable use of groundwater and aquifer systems, which are subdivided into five sub-themes each (see the interactive diagram below). The former research is conducted in such contrasting environmental settings as tropical lowland rain forests, montane cloud forests, and the sub-arctic belt, whereas the groundwater-related research is largely conducted in the Netherlands.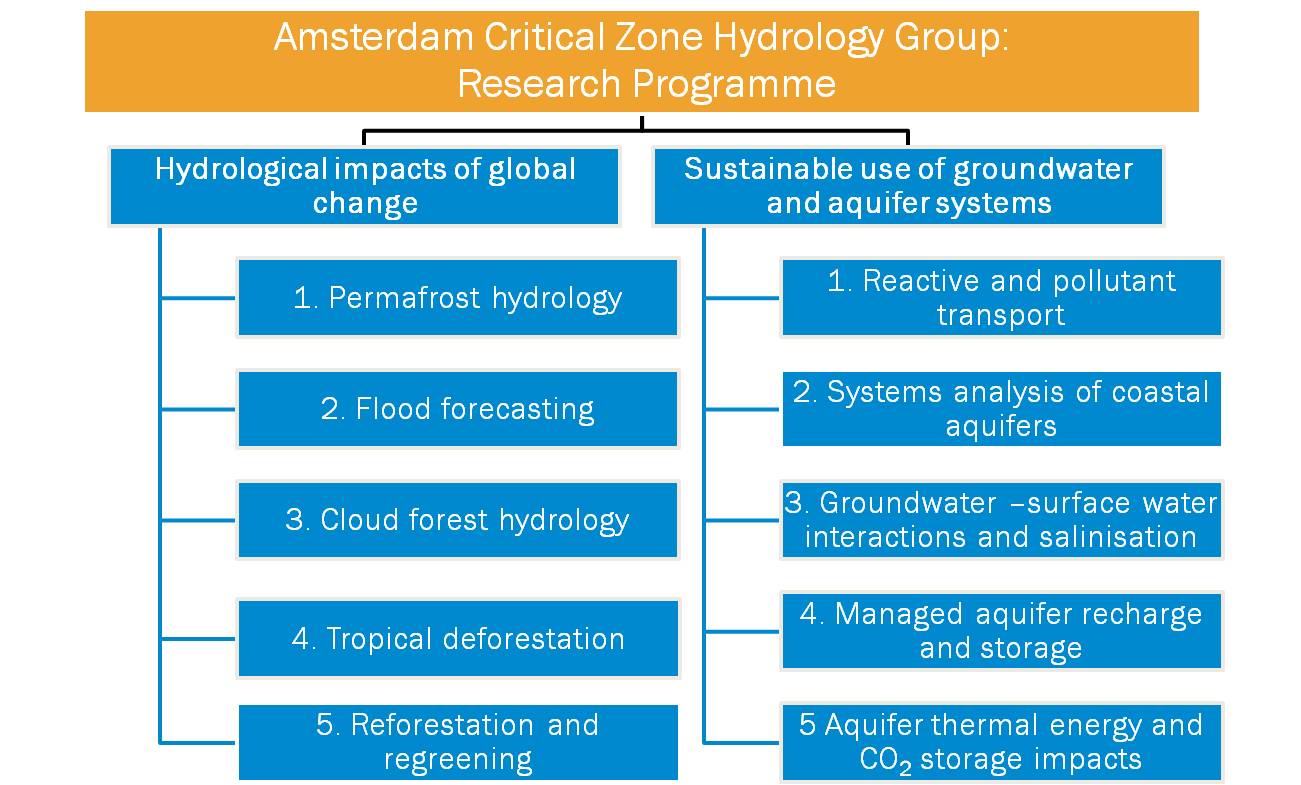 ---
Last modified: Wed Dec 30 14:07:08 CET 2015