Critical Zone Hydrology Group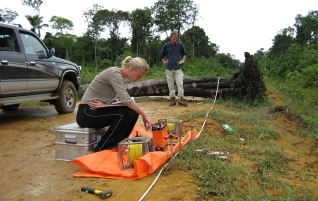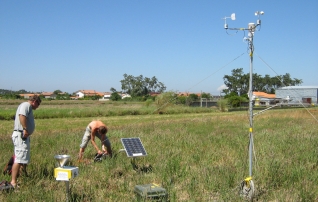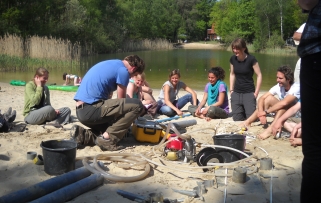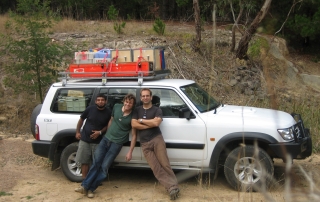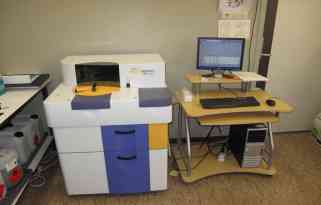 Valorisation
It goes without saying that the behaviour of the critical zones of hydrological systems is of great societal relevance. Both the general knowledge of theses zones possessed by CZHG staff as well as specific products of our research programmes regularly find their way to, and are exploited by, organizations and professionals in hydrological practice.
Regularly, staff members teach specialized courses that are attended by consultants and professionals from applied research institutes. Examples include the courses on Managed Aquifer Recharge and Storage (MARS) by Stuyfzand; on Reactive Transport Modelling (RTM) by van Breukelen; and on Tropical Ecohydrology by Bruijnzeel and various associated international researchers. In addition, Bruijnzeel's seminal publications on land use change effects in the humid tropics are widely used by practitioners and researchers alike across the tropics as well as by international organisations including the World Bank, CIFOR, and the World Conservation Union related Nature Resilience Initiative. Likewise, various measuring techniques and computer simulation models developed as part of the Group's research programme have become widely used by water professionals in the Netherlands and abroad. Examples include HyCA, an all in one approach for efficient spatio-temporal analysis of large groundwater quality data-bases, Hydrogeochemcal (HGC 2.1), a computer program for storage, management, control, correction and interpretation of water quality data in Excel®, and the hydrogeochemical models Phreeqc for Windows and PHT3D for the modeling of biogeochemical reactions and the resulting water chemical composition.
Last but not least, the Faculty of Earth and Life Sciences has supported the establishment of two commercial companies, partly as a spin-off from the CZHG, viz. Acacia Water - a successful consulting company specialized in groundwater issues with currently 11 professionals working in the Netherlands and abroad; and Seaspring Water, a smaller company specialized in exploration and exploitation of offshore submarine groundwater reserves.
Software links and downloads
Datasets